I am so excited to get to be apart of this awesome blog tour today.
Shayla Black writes some amazing books, and I just want to give a huge thanks to her and Once Upon An Alpha for getting my ARC sent out. I really did love this book and hope that all of you lovely people will go pick up a copy of Wicked For You today :)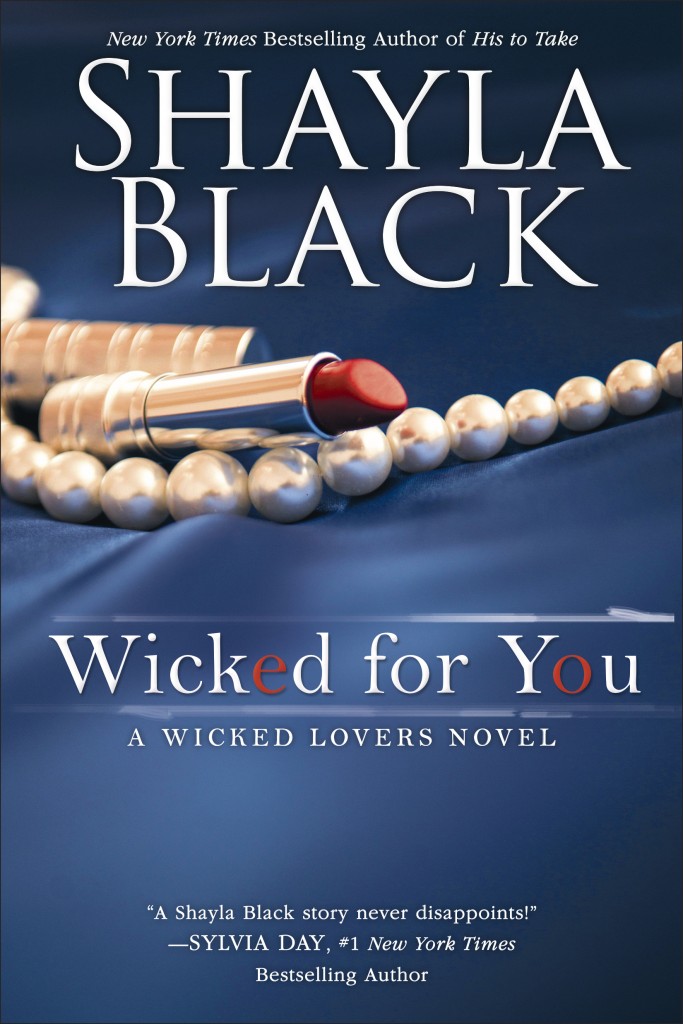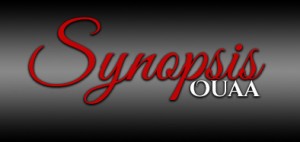 Ever since he rescued her from a dangerous kidnapper, Mystery Mullins has wanted Axel Dillon. When he returned her to her Hollywood father and tabloid life, she was grateful…and a little in love. Mystery wasn't ready to let Axel go, even after the soldier gently turned her away because, at nineteen, she was too young. Now, six years later, Mystery is grown, with a flourishing career and a full life—but she's still stuck on Axel. Disguised, she propositions him in a bar, and the night they spend together is beyond her wildest dreams. Mystery steels herself to walk away—except the sheets are barely cold when her past comes back to haunt her. Once he realizes Mystery isn't the stranger he thought, Axel is incensed and intrigued. But when it's clear she's in danger, he doesn't hesitate to become her protector—and her lover—again. And as the two uncover a secret someone is willing to kill for, Axel is determined to claim Mystery's heart before a murderer silences her for good.
To give you a little background at my experience with these books, and well the whole kinky BDSM style books...
I know I'm behind the curve but I only really got into this series back when His To Take was releasing. I got on the blog tour and was introduced to the books And while they aren't my go to genre (Don't get me wrong, I love sexy steamy romances) I really fell for Shayla's books. Like most out there these days I jumped on the Fifty Shades bandwagon a couple years ago (While had read erotic type books before that, they never really caught my attention. We were talking the short free books on Nook, and lets just say there was a whole lot of bang (ing) involved and very little story telling, which just didn't do it for my mushy romance seeking 18-20 year old soul) So here I was, 20 now and picking up book 1 in that series. My best friend had already read it and had been pushing it in my direction for a while at that point and I finally caved. I was curious what all the hype was and well a little intrigued at that sort of life style (fictional or not). So I bought the series on my Nook and got started. And while yes there was all that kinky red room stuff I actually found myself enjoying the plot and characters and devoured the books in a few days.
So with that introducing me into this whole new world of books (I expect all of you to be braking out in your Aladdin songs at this point hehe) and from there I started branching out in to other series. Take a guess at which ones I chose. There was definitely some Sylvia Day, some Maya Banks, Christina Lauren later on down the road and presently, and Kyra Davis, and H.M Ward to name a few. But then there was Shayla Black. And being a book nerd in the book world I had heard a lot about her books. Everyone seemed to love them so why not give them a chance too?
So I signed up for the tour and BAM!!!! smack dab in the middle of The Wicked Lovers world. And I actually could say I loved the book by the time I was done. It had a great story line, hot steamy scenes, great characters... What more could I want? But it also to me is a much better representation of what that world is all about that we as a society seem so enamored with right now.
And while her books can be read as standalone's I was now intrigued with all these characters that had obviously been introduced in the past and found myself scoping out her books in the sale shelves every time I went into a book store. (I even found a signed one at B&N on my birthday this past summer) and while I haven't finished them all just yet I'm making my way through them.
I love how every one of the books in the series is different though. She gives each character their own life and problems and I really liked that. I don't want 15 books of different people just rehashing the same problem 15 different ways (Yes I have read books that did that. Anyone got some brain bleach possibly?)
So back to Wicked For You.
I really liked this latest installment. Axel is one of those characters we've seen pop up and never really known much about. But like any good character that does that, he became one I wanted to know more about. Well wish granted I guess (Thank you Shayla Genie) and what a wish it was.
This book really had some great scenes in it. There were the hot steamy oh my goodness gracious ones. There were the oh crap someone is in big trouble parts. The "I know who the killer is, I know who the killer is" parts (Those are my favorite lol). The oh man this book is getting so intense, situation and character chemistry both. And then there are the suspenseful ones.
Let's talk characters here for a bit.
Like I said, We are finally getting to see Axel's story. The first time I remember seeing him was in the book before this one, but as I talked about before he could have popped up before that and I just haven't gotten to those books yet. I've been kinda bouncy with the ones I've read and haven't read so far.
But anyways, Axel is just one of those people you find intriguing. We're first introduced to him in this book when Mystery visits him in a bar while disguised and although we don't know their history yet he seems like the sort of quite brooding kind.
As the story goes though and we start to see how he and Mystery met and I have to say that whole bit was an exciting adventure on it's own. We get to really see what he's like though. Him and Mystery are thrown into this crazy scary situation and he has to be the strong one that goes in and saves her while also not overstepping any boundaries any savior of a 19 year old in a bad situation should. No matter how strong the attraction. The amount of self control he shows awes me and I have to say a big muscular ex military medic can come rescue me any day hehe.
The other thing I want to say about Axel though is that while intimidating and a bit (I use the word bit lightly) controlling is also sort of a sweet heart. He has the best intentions in mind, and really cares about the people in his life no matter what role they may have in it. He is extremely protective and loyal and I really like that he can be that way despite his history. It shows the kind of person he is and that he is willing to give things a chance when they are worth it.
Plus the man is a beast in the bedroom and has that whole dominant thing going on. And while I still am not sure how I feel about his brand of kink it made for some steamy scenes.
I want to talk about Mystery some too. While She isn't one of my favorite characters of Shayla's (My favorites consisting of Callie, Bailey and Kata) I did like her spunk and spirit. Mystery has a way of making you like her in a way. As the kid of a rich Hollywood director you would think she is going to be one of those spoiled little rich kids. But she isn't, she's smart and resourceful and actually pretty down to earth. Now while I said she hasn't been one of my favorites that doesn't mean I didn't like her. I actually did. She was a fun character to read about, and the way her and Axel just sort of bond makes for in interesting dynamic between the two. That whole soft and hard thing really fits the two of them. But I think the thing that kinda puts me off about her was her constant fear to wind up in this repeating her parents mistakes thing. It made her always weary of Axel and caused a lot of problems. There were multiple times where I would have been all to happy to reach into the book and give her a good NCIS head thwacking Gibbs style.
But other than that I really did enjoy her story. Like I said she defiantly was never a damsel in distress and i have to give any character props when they don't freak out and turn into the ball of fear females that are scared stiff and don't help a situation. She was the kind that jumps head first and while she may be scared just keeps pushing through and does what she needs to do.
I really have nothing but good things to tell you about this book. It has lot's of mystery, suspense, romance, and kink to it. And is written in a stunning way. Not to much over the top stuff, but just enough to intrigue you and keep you begging for the next characters stories.
I can't wait to see what Shayla has planned next for her Wicked World, and you can bet I will be very very impatiently waiting haha.
I give Wicked For You: *****5 Stars*****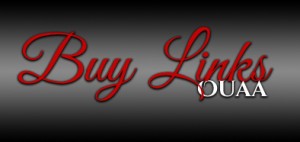 **** WICKED LOVERS SERIES ****
Shayla Black is the New York Times and USA Today bestselling author of more than forty novels. For over fifteen years, she's written contemporary, erotic, paranormal, and historical romances via traditional, independent, foreign, and audio publishers. Her books have sold well over a million copies and been published in a dozen languages.
Raised an only child, Shayla occupied herself with lots of daydreaming, much to the chagrin of her teachers. In college, she found her love for reading and realized that she could have a career publishing the stories spinning in her imagination. Though she graduated with a degree in Marketing/Advertising and embarked on a stint in corporate America to pay the bills, her heart has always been with her characters. She's thrilled that she's been living her dream as a full-time author for the past seven years.
Shayla currently lives in North Texas with her wonderfully supportive husband, her teenage daughter, and a very spoiled cat. In her "free" time, she enjoys reality TV, reading, and listening to an eclectic blend of music.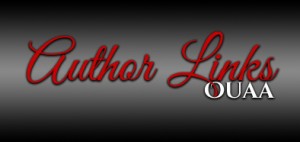 WEBSITE * FACEBOOK * TWITTER * NEWSLETTER * PINTEREST * GOOGLE+ * INSTAGRAM * YOUTUBE